Wi-Fi setup for Mac OS X
Information Technology Team > Wi-Fi connection service > Wi-Fi setup for Mac OS X
1

Certificate installation
Double-click the certificate file.
Enter the authentication system login password in the "Password" field.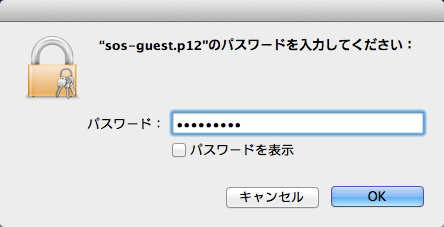 2

Connection to Wi-Fi network
When the screen saying "Any networks that have been used cannot be found" appears, select "sos" from the list and click [Join].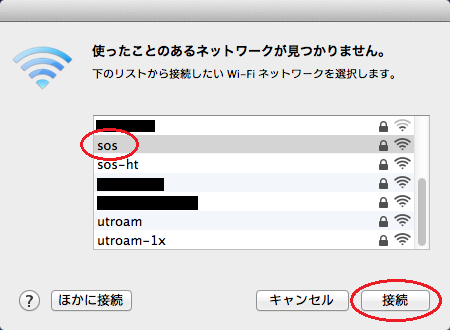 If the above screen does not appear, click the Wi-Fi icon in the menu bar and select "sos".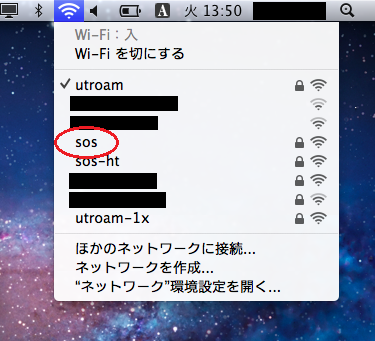 Set the mode to "EAP-TLS" (this setting changes the subsequent setting items).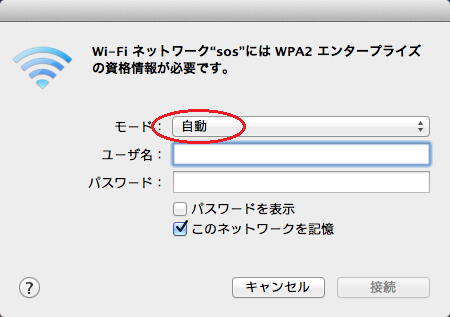 Click the ID and select the installed certificate.
Leave the "Username" field blank and click [Join].

If authentication has failed, enter the account name (10-digit Universal ID for an individual user certificate or "sos-guest" for a guest certificate) in the "Username" field.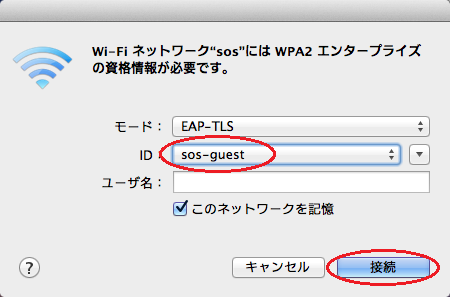 When the message "Do you want to allow access to this item?" appears, click [Always Allow].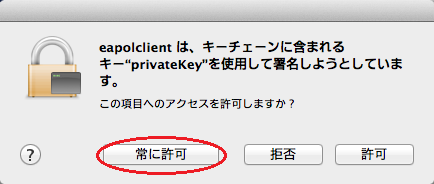 When the "Verify Certificate" screen appears, click [Show Certificate]. Select the "Always trust "The University of Tokyo School of Science CA-server"" checkbox and click [Continue].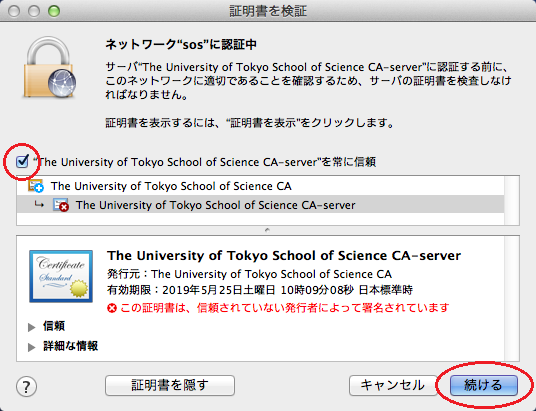 Enter the password for the PC's administrator account.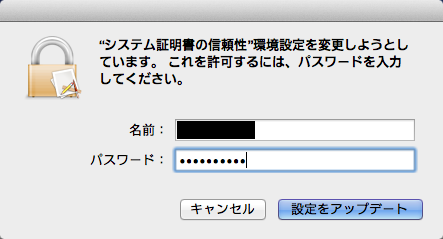 3

Setup for older versions