Wi-Fi setup for Windows 7
Information Technology Team > Wi-Fi connection service > Wi-Fi setup for Windows 7
1

Certificate installation
Double-click the downloaded certificate to start the Certificate Import Wizard. Click [Next].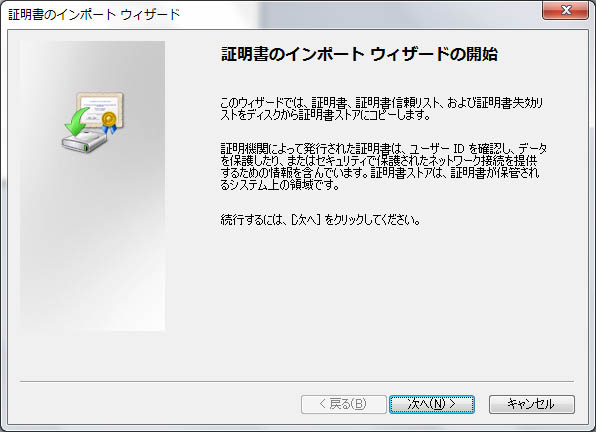 The certificate file to import is pre-selected. Click [Next].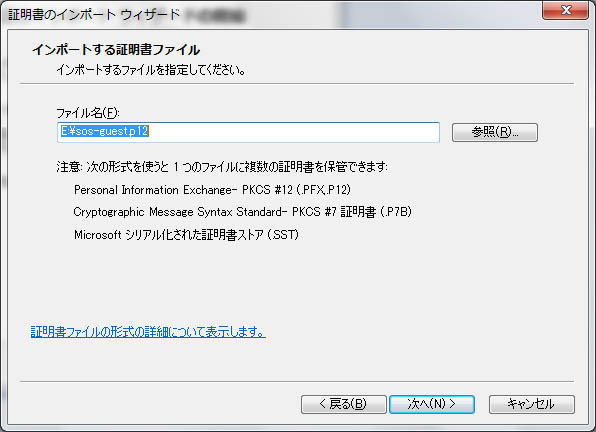 Enter the authentication system login password in the "Password" field. Then, click [Next].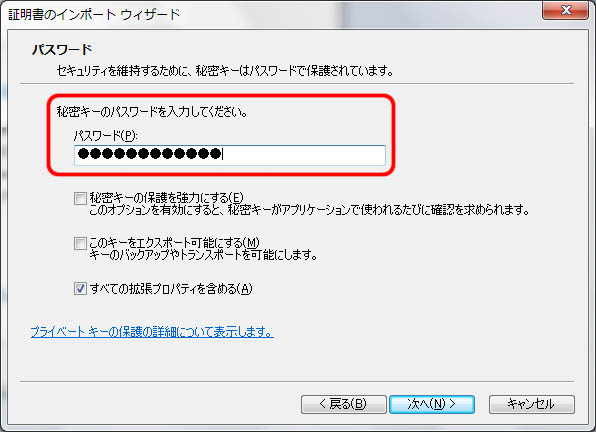 After making sure that "Automatically select the certificate store based on the type of certificate" is selected, click [Next].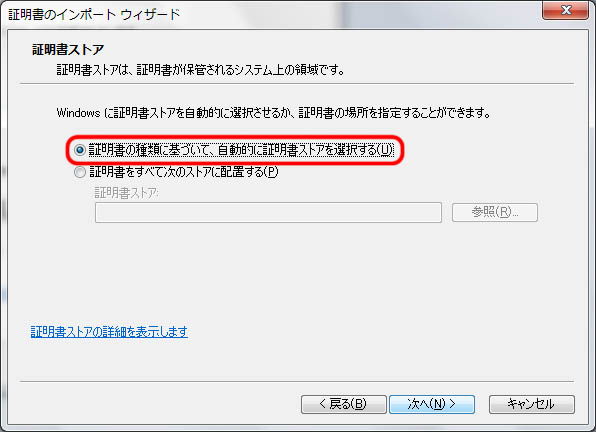 Click [Finish] to close the Certificate Import Wizard.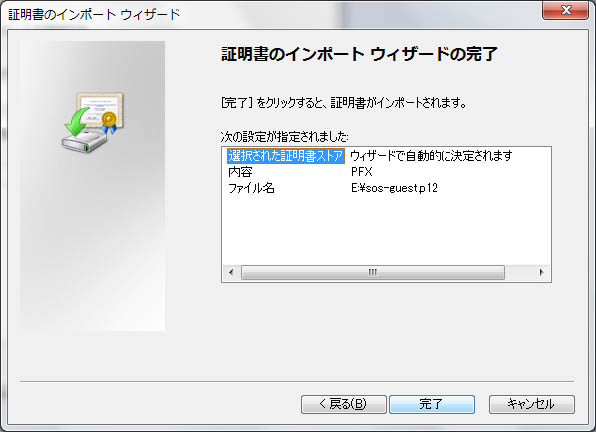 Click [Yes] to the security warning.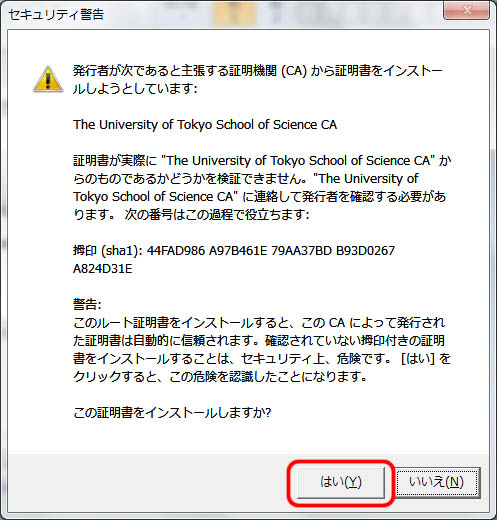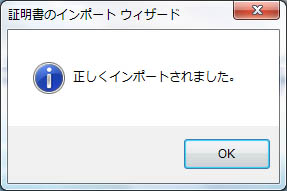 2

Connection to Wi-Fi network
Click the wireless network connection icon at the bottom right of the screen to open the list of wireless networks.
Select "sos" and click [Connect].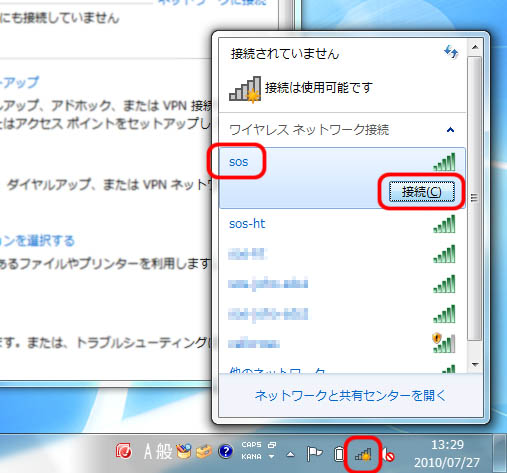 3

Troubleshooting
If the device cannot connect to the Wi-Fi network after the above process is completed, see the page Manual Wi-Fi setup for Windows 7 to configure the network connection manually.
If the user name and password are required upon network authentication, configure the connection manually in the same manner (the setup may be incorrect).